Travel, Trekking, Climbing and Rambling Gear Specialists
3 Great Colman Street, Ipswich, Suffolk
Tel: 01473 211 647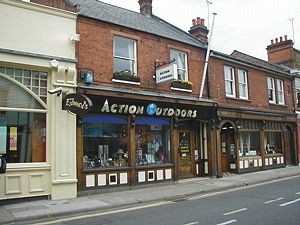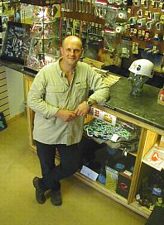 A key member of the Ipswich Mountaineering Club, Dave Tonks, is the owner of our local gear shop Action Outdoors. Dave stocks a wide range of gear for climbing, mountaineering, walking, camping, etc.
Dave offers a generous discount to club members
As an active club member and climber himself, he has plenty of practical experience, and therefore can advise about meeting your needs, especially if you have no such experience and are looking for the right advice as to what to buy. He has established many contacts throughout the trade, and even if he cannot immediately supply from the shop, he can have your specific needs delivered in a short time.
Go to the Action Outdoors website to see the huge variety of equipment that Dave stocks. To place an order either pop in to the shop, phone, or send an email.
Dave regularly climbs at the climbing wall at Mid-Suffolk Leisure Centre, Stowmarket, on a Wednesday night, and attends many club events, when he can escape from the shop!